Learn the core principles to design effective and compelling visual displays of information.
About this Event
Dataviz and infographic storytelling are fast-evolving graphic languages that are transforming design, data journalism and presentations. This online workshop provides an introduction to data visualisation's potential as a storytelling medium as well as the principles behind the construction of effective and compelling visual displays of information.
Format
The content is delivered through a mix of teaching, discussion, and exercises across two half-day workshops on consecutive days.
Attendees will work independently and in groups to address briefs with original visual solutions.
Topics covered include:
The history and principles of data-driven storytelling
Visual perception theory in practice
The anatomy of an effective visual display of information
Colour theory and usage
Charting conventions
The use of visual metaphors and semiotics applied to data encoding
Linear and interactive storytelling
Primary considerations: audience, purpose, medium
An overview of selected digital tools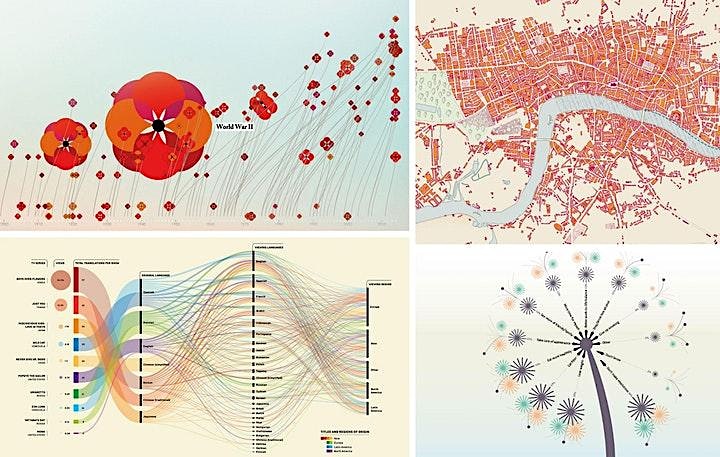 Objectives
The main goal of this workshop is to provide the knowledge and practical skills necessary to develop a strong foundation on information design.
Poorly designed presentations of data slow down decision-making, mislead your audience and can ultimately damage your brand. This workshop combines theoretical instruction with exercises in sketching and storyboarding to provide a detailed understanding of different aspects of decision-making that go into the creation of an effective data-driven narrative (infographic or dataviz).
Main objectives:
Gain a clear understanding of why and how we visualise data
Increase the sophistication of how to read and evaluate the effectiveness of visual displays of information, in order to create better briefs and/or give feedback effectively
Learn how to maximise design for impact, understanding and memorability
Identify best-fit solutions for data visualisation through a step by step process
Build a vocabulary of terms to bring back into the workflow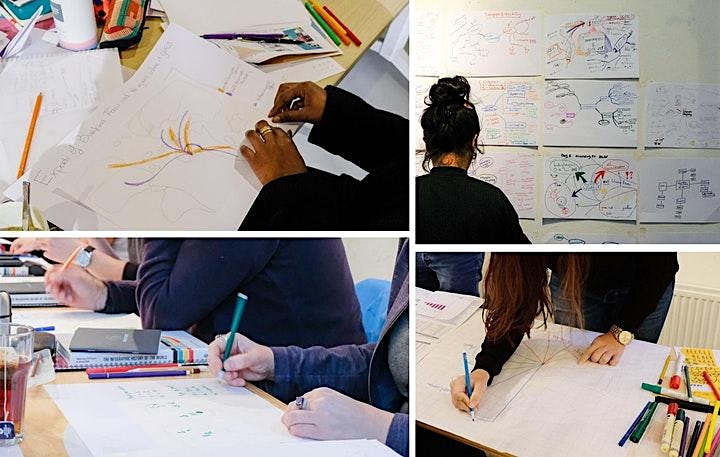 Who Should Attend?
Designers, developers and those working with designers and developers*, seeking a deeper understanding of data-driven visual solutions. 
The workshop is designed to allow group discussions and individual participation. It is ideal for people who are interested in telling stories through data.
*No formal design experience is required to attend this session. However, this workshop is directed at a professional design audience, therefore working with design professionals is an advantage.
What you need:
Basic drawing materials (pencil, pen, etc.)
A smart phone to snap pictures of your sketches
Access to a video camera and video conference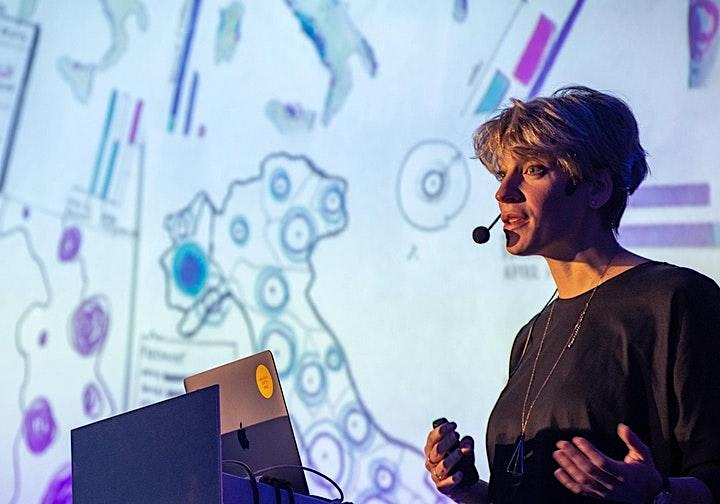 Valentina D'Efilippo is an award-winning designer, author, trainer and occasional speaker. Her passion for visual communication and digital media has taken form in data visualisation, art direction, and interaction design. She has worked with a number of leading agencies contributing to award-winning campaigns for global brands and in 2013 she published The Infographic History of the World – a collection of more than 100 uniquely designed infographics.
Since 2014, Valentina has been teaching Masterclasses for the Guardian and the V&A. She has trained teams globally for clients such as Google, Pfizer, UBS, OPEC, United Nations ILO, and the NHS.
More events you might like